Outdoor camera has 2-12 buttons.
It can appy to 2-12 apartments small project. Each button can call to each indoor monitor seperately. Indoor monitor is 7 inch color screen, support photo taking, intercom, unlock, two-way intercom.
Outdoor camera is 0.3M pixel, Alloy material, IP55 rainproof.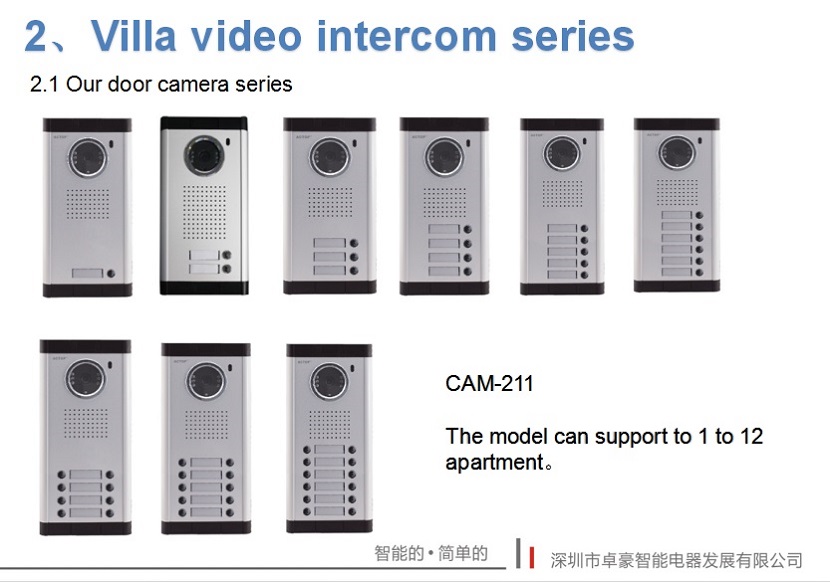 Indoor monitor has memory type and without memory type.